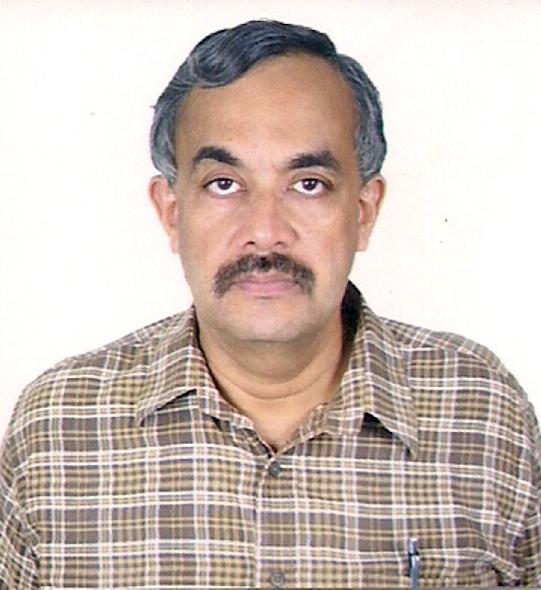 Education :
Ph.D. (Economics), Indian Statistical Institute, 1986.
Office Telephone:
+91-22-28416515
Email id:
This e-mail address is being protected from spambots. You need JavaScript enabled to view it
Research Interests:
Development Economcis, Applied Econometrics amd Consumer Demand Analysis.
Click here for personal homepage
(2007) "Is targeting the Poor a Penalty on the Food Insecure? Poverty and Food Insecurity in India" (With Dimitri Silva) Journal of Human Development (forthcoming: March 2007).
(2006): "Regional Estimates of Income Generation and Consumption Distribution", Journal of Income and Wealth, (forthcoming).
(2001): "Livestock Service Sector Reform in India: Efficiency versus Equity", Applied Economics Letters, Vol. 8, No. 9, pp. 609-611.
(2001): "Economic Reform versus Food Security: Kerala's Gordian Knot" Journal of International of Development, Vol. 13, issue 2, pp. 239-253.
(1997): "Food Security in India: Measures, Norms and Issues", Development and Change, Vol.28, No. 4, pp. 771-789.
(1995): "PDS: Beyond Implicit Subsidy and Urban Bias", Food Policy, Vol. 20, No. 4, pp. 259-278.
Select Articles in Books:

(2003): "Nutrition Security in India: Problems and Policies", Prabhu, K. Seeta and R. Sudarshan (eds.) Reforming India's Social Sectors: Poverty, Nutrition, Health & Education, Social Science Press, New Delhi, pp. 171-202.
(2002): "Growth and Poverty Reduction in Maharashtra: Constraints, Policy Options and Developments", Background study for Government of Maharashtra (2002) Human Development Report Maharashtra 2002, Mumbai.
(2000): "Public Policies, Social Development and Poverty Reduction: The Kerala Model" in Halvorson-Quevedo, Raundi and Hartmut Schneider (eds.) Waging the Global War on Poverty: Strategies and Case Studies, OECD, Paris, pp. 157-185.

Book:

(1994): 'Rural Poverty in India: Incidence, Issues and Policies', (with S. Mahendra Dev and Kirit S. Parikh), in Quibria, M.G. (ed.) (1994), Rural Poverty in Developing Asia, Asian Development Bank, Manila.
Inclusive Growth: Concept, Measure & Estimate, Economic Reform and Safety Nets: Fiscal Dimension